Pre-owned vintage Japanese Yamaha set-neck electric guitar. Excellent condition.
Body is made of Alder, with Maple and Mahogany centre. 

Ebony fretboard with abolone snowflake neck markers.
The Supercombinator is so called because of the 13 combinations that can be acheived from the pickups and their individual switches here is a pictorial representation.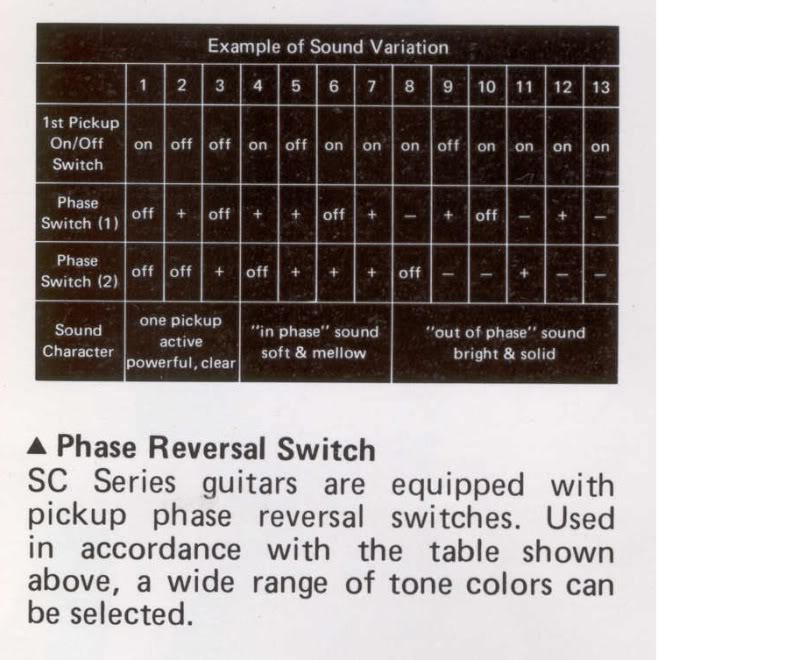 Frankly that is a bit confusing to me so here is the simple version.
The switches are one for each pickup, (which I will call B, M & N. The B switch switches the Bridge pickup, the M pickup switches the Middle pickup etc. The important thing to note is that both the B and the M switches are 3-way whereas the N switch is only 2-way. The reason for this is that both the B & M switches are configured - Down = pickup on, Middle = pickup off and Up = Pickup on but out of phase. There is no need for the N switch to have an out of phase option because the other two already have it.